About
Our planet is changing, and the future of our existence is uncertain. Humanity can change that. By curating stories from around the world, our goal is to inspire new ways of thinking, amplify inspiring voices and investigate life on Earth.
TITLE started as a series of questions: What's happening to our planet, how do we protect it and what's stopping us from doing so?
Through our own experiences, we recognised that significant environmental issues weren't getting the attention that they needed; all of the information was out there but it was disparate and hard to find. We want to change that. We curate news stories and articles from around the world, to provide a cross-section of what's happening on and to our planet.
We believe in the power of information; it gives context to the questions we ask and galvanises our actions. Our mission, to make relatable stories and information accessible to everyone, is inspired by that belief. When we understand the challenges we face, we are empowered to investigate solutions that will safeguard our future.
Our vision is of a world where every decision is a conscious one, where the benefits to people and planet are symbiotic. In order to make that vision a reality we must acknowledge that the actions we take today will define our lives tomorrow.
TITLE only exists because of the efforts of a small, dedicated team, and their shared belief in a better future. This is our place to say thank you to those who have supported us along the way, and been instrumental in our journey - we will be forever grateful. We're always excited to work with other like-minded people, if you'd like to be part of what we do, please get in touch.
---

We use cookies to offer you a better experience. For more information, please visit our privacy policy
Get Updates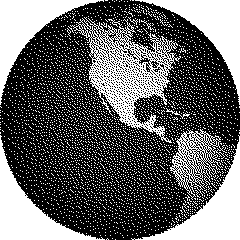 A cross section of what's happening on and to our planet; to better help us all understand the challenges we face today and those that we will face in the future.